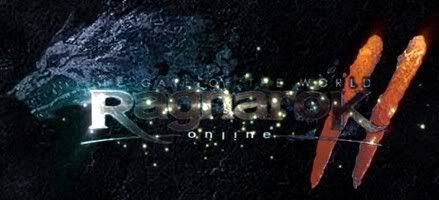 Hi All,
Pulseczar has been kind enough to provide us with the English translation of the Japanese "translation" of the gibberish lyrics of Intro Theme from Ragnarok. There has already been a previous post that contains the gibberish lyrics, the Japanese translation in kana, and the Japanese translation in roman letters.
Here is Pulseczar's translation:
Still absent, still unseen
Escaped from within my grasp
As large as a little finger's nail
A fluff, a flower
With no sign that it'll be there tomorrow

Round, round
A world of happiness
Here where my companions fell
Somewhere distant far from here
A song I though I heard yesterday

Watching from a tiny window
Calling out from a tiny window

The Ragnarok from long ago.
The corresponding lyrics page has been updated.
I, however, am being plagued with worrying on how to credit Gabriela for her work in this album. It used to be that I could classify the songs as either having Gabriela as the vocalist or lyricist, or both. And I could take liberties on deciding which songs sound like Gabriela even though it's not credited to her, and marking them as such in the lyrics page.
But now it appears that she is credited for vocals at the cd booklet, but not specific on what song! What do you guys think should I do?
Related Articles: