Luke / Ed in the Desert from YKDB showed us a couple of CD jacket scans and I noticed that there is a discrepancy from the lyrics in the CD jacket and those published in this site, so the lyrics have been changed. View the new set of lyrics in the Aqua lyrics page.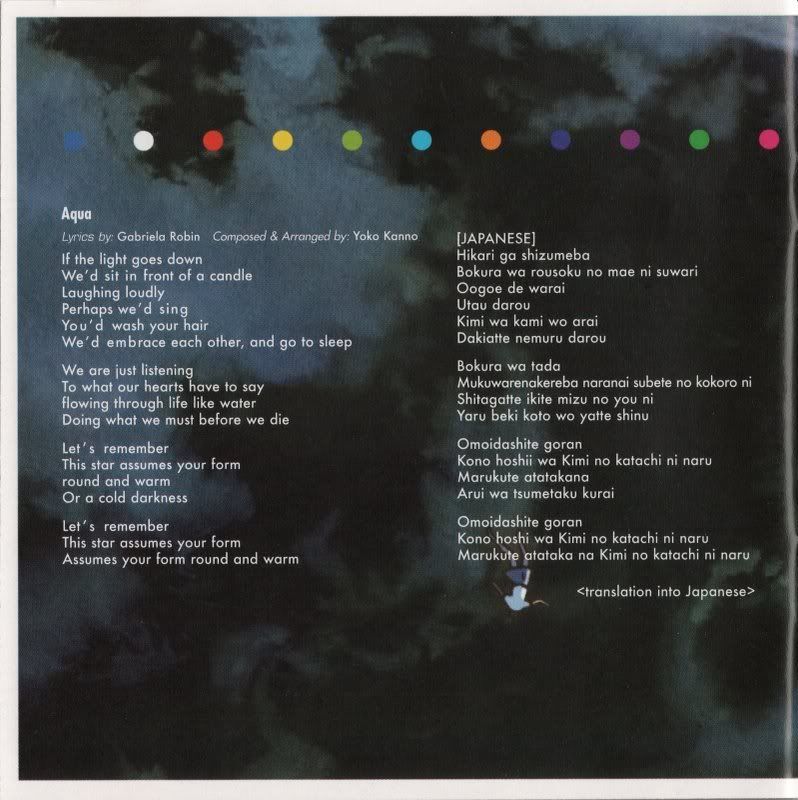 click the image to enlarge
Thanks Ed, you rock!
Related Articles: