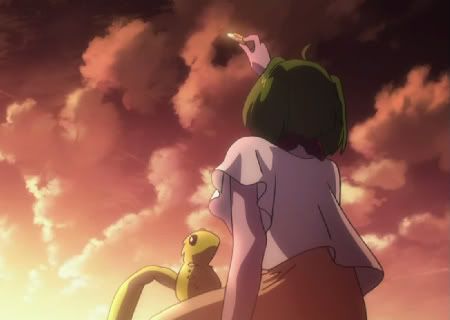 Ranka / Megumi Nakajima's song Neko Nikki, previously played in episode 9, now gets a focus on episode 11 as its ending theme. I didn't find the song notable until I heard how it was used in this episode. The flow from Ranka's scene and the green monster to the song went pretty well.
Here's a short sample taken from the previously leaked (disclaimer: not here!) Neko Nikki:
She sounds very much like the younger Maaya Sakamoto in this song, doesn't she? And I'm not the only one who noticed! If not for now her voice sounds on low notes, I wouldn't think it's Megumi Nakajima singing this.
Related Articles: