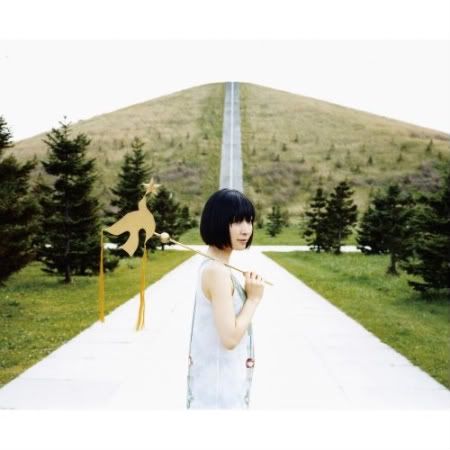 Since this is a Kanno fanblog, I'll be reviewing only the tracks related to her, but here I'd refer you to some sites that have reviewed all songs:
Heart Station
aitaiyo @ wintersymphony LJ community
Overall, this is a very beautiful album, Maaya's voice does not fail to deliver that sweet, smooth, beautiful consistency that her voice is known for. Triangler did not have any new arrangement to my dismay. I was hoping to hear how it was delivered with only a piano accompaniment in the Macross F concerts. I surprisingly loved Ao no Ether's new arrangement, which sounds completely devoid of post-processing. Maaya's voice sounds raw, powerful, and moved me more than Megumi's delivery. The vocal delivery and the sad rearrangement of the piano melody lent themselves to make this a more emotive piece. The favorite of mine although not Kanno's, would be Vento, for its haunting melody, arrangement, and the harmonic layering of Maaya's voice.
Here's a short low quality sample of Ao no Ether:
Related Articles: